Sadygov Huseynagha Musa
Sadygov Huseynagha Musa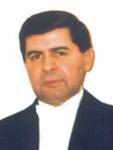 (14.03.1940)
Tenure of Office
(23.01.1988 - 29.05.1992)
One of the prominent Azerbaijani diplomats, Huseynagha Sadigov was born on March 14, 1940 in Baku. In 1958, he finished high school No 132 in Baku. In 1958-1963, he studied at the Azerbaijan State Institute of Foreign Languages ​​named after M.F. Akhundov.
He joined the diplomatic service in 1974. From 1974 he served at the USSR Consulate General in Leipzig in various positions up to Vice-Consul, and from 1982, as the Consul of the USSR in Rostock, Democratic Republic of Germany.
From January 23, 1988 through May 1992, he served as Minister of Foreign Affairs of the Azerbaijan SSR. In 1989, he received a diplomatic rank of Envoy-Counselor Extraordinary and Plenipotentiary of 1st class of the USSR.
In 1991, he was appointed as the first Foreign Minister of the independent Republic of Azerbaijan and had wide range of diplomatic endeavors in order for the Republic of Azerbaijan to join the CSCE.
In 1992, he was given the diplomatic status of the Ambassador Extraordinary and Plenipotentiary of the Republic of Azerbaijan. In June 1992, H.Sadigov was appointed Ambassador Extraordinary and Plenipotentiary of the Republic of Azerbaijan to the Federal Republic of Germany, Switzerland, the Netherlands and Luxembourg. He was the first Ambassador of Azerbaijan to the European countries and played a greater role for development of political, economic and cultural ties between Azerbaijan and those countries, as well as for the establishment of the Azerbaijani diasporas in many European countries.
H.Sadigov authored more than 50 articles in international politics in the Azerbaijani and German media.
He speaks German, Arabic, Turkish and Russian. He retired from 2004.
---