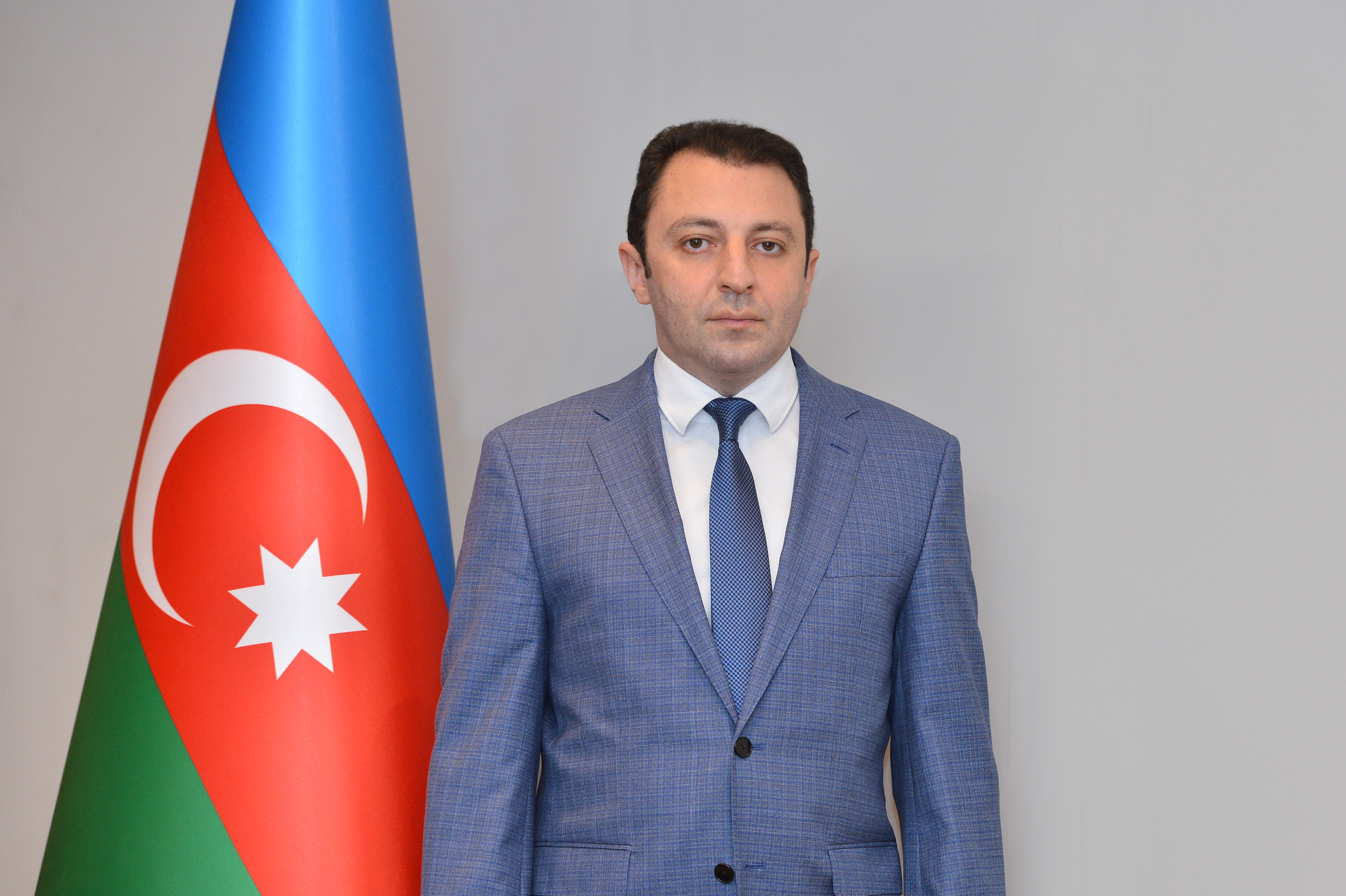 Elnur Israfil oglu Mammadov was born in 1981 in the city of Baku.
In 1998, he graduated from Baku Secondary School No. 23 named after T.Hasanov with an honorary certificate.
He graduated with honors from Baku State University (BSU), Faculty of International Law and International Relations with a bachelor's (2002) and master's (2004) degree in international law.
He graduated with honors from the University of Washington in 2004 with a master's degree in law (2005).
In 2007-2010, he taught the subject of International Business Transactions in English at the Department of Civil Law, Faculty of Law, BSU.
In 2018, he graduated from Global Management Programme at the prestigious INSEAD Business School in France with a degree in management.
In April 2021, he was appointed Deputy Foreign Minister by the order of the President of the Republic of Azerbaijan.
Prior to this appointment, Elnur Mammadov served as Head of the Secretariat of the Ministry of Foreign Affairs.
Mr. Mammadov was appointed the Agent of the Government of the Republic of Azerbaijan before the International Court of Justice in September 2021.
Mr. Mammadov was awarded the highest diplomatic rank of "Ambassador Extraordinary and Plenipotentiary" by the Order of the President of the Republic of Azerbaijan in July 2023.
In different years, he worked as an adviser to the Minister of Education, in the office of the Ministry of Taxes (Head of Division), in a private law firm, as Deputy Director-General of large investment enterprises, a member and chairman of the board of directors.
He speaks Azerbaijani, Russian, English, and French.
Married and has two children.